I.R.S. – NOW WE ARE SIX
<![if !vml]>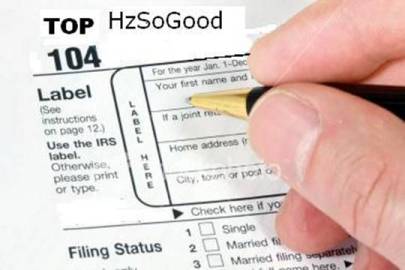 <![endif]>
Less tax-ing, more fun. That's Hz So Good's 6th annual I.R.S., as in "It Really Shoulda" been a Top 10 hit.
Here's how to file your "I.R.S. form" and help build this year's Top 104, to be counted down the weekend preceding that other IRS deadline (Friday April 12 to Sunday April 14) over RewoundRadio.com and wrnjradio.com/streaming.
<![if !supportEmptyParas]> <![endif]>
Š Put together your list of songs that make you say "THAT really shoulda been a top 10 hit!" Any song that didn't reach the Top 10 in the U.S. is fair game, whether or not it was ever on any chart, ever released as a single, or ever released in the U.S.
<![if !supportEmptyParas]> <![endif]>
Š It doesn't matter if you don't know (or care) whether songs were Top 10 or not. We'll take care of all corrections.
<![if !supportEmptyParas]> <![endif]>
Š Send as few songs as you'd like, or as many, up to 100. We know some of you can come up with more, but please limit your list to 100 songs.
<![if !supportEmptyParas]> <![endif]>
Š Unless you specify otherwise, lists are assumed to be in rank order, with your favorite/most deserving listed first.
<![if !supportEmptyParas]> <![endif]>
Š Make sure to list the title AND artist for every song. And please, in that order, title followed by artist.
<![if !supportEmptyParas]> <![endif]>
Š Since this is a ranking of songs, do not list two sides of a single as one entry. Likewise, do not list two or more versions of the same song as one entry.
<![if !supportEmptyParas]> <![endif]>
Š Send your completed list, along with your full name and complete mailing address, to IRS104@verizon.net. The absolute deadline for all "I.R.S. forms" is 11:59:59pm Eastern time, April 1st – April Fool's Day - 2013.
<![if !supportEmptyParas]> <![endif]>
Random I.R.S. filers will receive "refunds" in the form of either merchandise from RadioLogoLand or 4-disc sets of the I.R.S. Top 104! And for the first time this year, everyone filing an I.R.S. form receives a free one-year membership to HardToFindMusicAndMovies.com, including a 20% discount off non-sale items. Remember to include your full name and complete mailing address in your email to be eligible for any of these prizes.
<![if !vml]>

<![endif]>
<![if !vml]>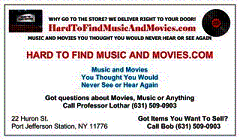 <![endif]>
<![if !supportEmptyParas]> <![endif]>
Over the weekend leading up to this year's other IRS deadline (Friday April 12 to Sunday April 14), we'll count down the 6th annual I.R.S. Top 104 on a radio or computer near you (and in Hz So Good) and draw winners – details soon. If we're not already connected, friend me on Facebook (richappel7) or follow me on Twitter (@RestOfTheWeek) for regular updates.
So, let the 6th annual I.R.S. begin. Preparers are standing by.
<![if !vml]>

<![endif]>H&Z ROCK
a division of
<![if !vml]>

<![endif]>
"Fighting to stay free" #171...February 2013
<![if !supportEmptyParas]> <![endif]>
<![if !vml]>

<![endif]> "Shut up and ENTERTAIN!"<![if !vml]>

<![endif]>
<![if !supportEmptyParas]> <![endif]>
And now, ladies and gentlemen…
…my dictionary defines "entertain" as "to hold the attention of; amuse."
Is one supposed to be synonymous with the other? And, does the former suggest that anything or anyone holding anyone's attention is entertaining?
Perhaps like you, I grew up thinking that radio, like television and motion pictures, was an entertainment medium. For the first two, I defined 'entertainment' as something I thoroughly enjoyed when watching or listening (I suppose it amused me, but ever since Goodfellas, I've associated that word too closely with Joe Pesci). Holding my attention was a given: a good song, clever and interesting DJ or funny TV show could all do that.
I've spent so much time focused on radio's diminishing ability to entertain that until now it didn't hit me that maybe that's not what's really happening. What's really happening is that what is entertaining has evolved (or, one could argue, de-volved) over time.
In summer 1977, a museum exhibit at the University of Pennsylvania saluted the spoken word. Part of that salute was a re-creation of a 1940s living room with a large-and-in-charge radio tuned to The Jack Benny Show. A then-20-year-old me could not get enough, coming back every day to listen a little more. I'd already known and loved Benny from TV and clips of the radio show, but this cemented it: Benny was an entertainer, one of the greatest, really.
But today, Benny's entertainment value is lost, same as that of any comedian from that era. The idea of a person or persons on a stage telling jokes (or joking with each other) as a basis for a TV program would not pass for entertainment today. There are still recorded situation comedies, but even they are not the prominent source of entertainment for today's viewers. Reality has snatched that crown, drama too.
And back on the radio, entertainment also is not what it was. Music still entertains, but the way it is served up has changed to suit today's listener, and, like on TV, it is the live entertainer, that person who talked between the songs and made them hold together, who has taken the fall. Not surprisingly, this came through years of reducing the role of the DJ from one music format to the next. We've gone from "Shut up and play the music" to just plain "Shut up." That's why there's DJ-less radio (if you can call it radio) via Pandora, homemade Internet stations and, sadly, over-the-air radio itself.
And where the DJ still exists and is allowed to talk, he or she isn't allowed to say all that much or voice an opinion, tell a story, really say anything to make him or herself sound like an interesting and engaging personality. And the majority of listeners seem to be ok with this, perhaps because this is how to hold their attention in this modern age. Webster said that's entertainment, so it must be true.
All this suggests that the idea of what is entertaining will continue to change, regardless of where we see, hear or feel it. Perhaps there'll be buttons for music, funny stuff, competition, political ranting and so on. Our kids will just push whatever button to experience what they're in the mood for. And whatever they don't want they'll just erase, like some annoying guy or girl talking, trying to explain things or trying to be clever between songs or bits.
God forbid they should find that entertaining.
<![if !supportEmptyParas]> <![endif]>
And the hits…
IS RADIO SPONGE-WORTHY? It wasn't that long ago Twinkies went away, but not before Twinkie lovers (and those who simply feared they'd never again have one) went crazy buying up every last Twinkie in stores. Now, to really no one's surprise, Twinkies and most other Hostess cakes will return to stores under new ownership, and all will be well with the universe.
Which makes you wonder what would (or, shudder, will) happen if radio as we know it closes up shop. Will those who remember and loved radio as it was come rushing back for one last hurrah? Does radio still occupy the same place in the world's heart as do Twinkies (in a manner of speaking, anyway)? Will listeners suddenly stop and appreciate not just the sponge-y yet tasty music on the outside but also the creamy goodness of personality DJs on the inside (if they get that far)?
Here's hoping we never have to find out.
<![if !supportEmptyParas]> <![endif]>
<![if !vml]>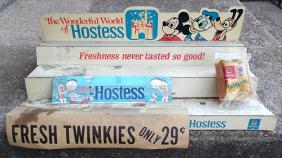 <![endif]>
<![if !supportEmptyParas]> <![endif]>
<![if !supportEmptyParas]> <![endif]>
NAG, NAG, NAG And don't forget…
* "The CHRonicler" in Thursday's Billboard Top 40 Update (subscribe free at http://www.billboard.biz/newsletters)
* "The Rest Of The Week…" Saturday 6am-1pm and Sunday 10am-3pm ET at http://wrnjradio.com/streaming/
* Follow me at http://twitter.com/#!/@Restoftheweek
* Friend me on Facebook (http://www.facebook.com/richappel7).
<![if !supportEmptyParas]> <![endif]>
Click.
<![if !supportEmptyParas]> <![endif]>
. . . . .
<![if !supportEmptyParas]> <![endif]>
Past editions of Hz So Good can be seen at http://www.60s70s.org/HzSoGood
<![if !supportEmptyParas]> <![endif]>
Click