THE YEAR IN MUSIC, RADIO AND POP CULTURE
IN A FEW PARAGRAPHS
Oh, and: The STATIONary 100, part 2
HzS

G


d
"Fighting to stay free" #150...January 2011
And now, ladies and gentlemen…
…another year ends where I say, "Well, just about everything changed this year." Except that just about everything DID change this year. Anyone not aware prior to 2010 that the entertainment business had done a double-back-flip knew it now. Surely how most regarded FM and AM, albums and CDs, even TV and movies, at year's end, differed from the perspective on January 1. No longer are Internet and Mobile sideshows: they're serious alternatives and, for some, replacements.
But none of that changes the fact that music is still here and people love it. In fact, there's never been more proof that they love it, given the deafening daily online buzz about artists and songs. As we know, artists themselves got involved in this too. Decades ago, when many artists wouldn't even do interviews let alone make TV appearances, who'd have thought the day would come when you could just talk to your favorite acts on the computer?
Fueling this is the move from instant gratification to instantaneous gratification. You can learn about a song, listen to it, then own it in the space of about five minutes. Imagine if there was ever an original song on Glee that blew the doors off of everything: by 9:05pm Tuesday night you'd have the #1 song in the country. Maybe some of you remember 1973, when UA told us that initial orders of War's "The Cisco Kid" 45 sold out in 45 minutes; today that'd be a #1 single first week out, although back then UA's story was never really reflected on the chart (or, for that matter, proved).
While this doesn't mean there still aren't sleeper hits, it does mean there aren't many sleepy hits: it's harder for a ballad to cut through the clutter. What does cut through: easy-to-get hooks, brash lyrics, eye-popping videos on YouTube. Perhaps some of the more interesting musical trends, or at least observations, of 2010:
· One-ups-girl-ship. Pop was ruled by female acts who sliced off pieces of Madonna (with the exception of Lady Gaga, who was convinced she was Madonna). For the rest, there was Rihanna's look-changing, Ke$ha's envelope-pushing, P!nk's brassiness and Katy's sassiness. Then there was Nicki Minaj, rap's version of United States of Tara. Segueing nicely into -
· Bad words. Not just Cee-Lo, although in his case the "f word" should have been "fun." It's really the idea that what once was the domain of rappers has become mainstream and acceptable for just about any Pop act. Was the 2010 model Eminem kinder-gentler, or was everyone else on the radio just nastier in comparison?
· The game generation comes of age. B.O.B raps in "Nothin' on You," "you got me froze like a Nintendo 64." Cee-Lo sings "I guess he's an Xbox and I'm more an Atari." If you're over a certain age, these lyrics probably don't resonate with you. But comparing lost love to the outdated video game in 2010 is I suppose much like that cake left out in the rain in 1968.
· Are critics falling on deaf ears? The less the album concept means to listeners, the more marginalized the reviews of any unified or thematic body of work. For as much as Kanye West or Kid Rock value making albums for album buyers, and hits be damned, each may have taken a dangerous turn. I'm not saying we've reverted to 1965, just that hits matter. You're better off being Steppenwolf than Iron Butterfly, so, right now, hard as it may be to believe, better Diddy than Kanye. Bringing us to...
· You (still) can't have a big hit without radio, Top 40, and Top 40 radio. As we know, not so once upon a time. But if you look at the songs which have commanded 2 million paid downloads or more, not one got there without Top 40. Sure, Top 40 with another format or formats, even better, but Top 40 alone can make a smash, just like in 1963. The counterculture is long dead, R&B fans might not pay, Country fans might not be ready. As much attention as a song or artist will get in the media and via Internet buzz, it still isn't enough to move the, pardon the outdatedness, needle. Yet.
· Given all the above, this was the biggest year for comebacks since 1999. You may recall that was the year Cher, Santana and a pair of New Kids beat the odds. Now so much time has passed that rappers are making comebacks (Eminem, Nelly) along with acts whose first hit came in, that's right, 1999 (Enrique Iglesias, Train). And another who broke out that same year is now looking to make one after her 2010 release.
· Rap is moving ever closer to your dentist's office. When The Black Eyed Peas are on Lite/Bright, when anyone even talks about Eminem having a song with adult appeal, when Nelly orchestrates his comeback by going 'rap-lite,' when Snoop Dogg's rap on "California Gurls" isn't just for Top 40, when your mom's driving a tricked-out Aston Martin with extra speakers and bass boost – ok, I made that last one up – well, get ready to lay back and enjoy the soft sounds of Jay-Z and Alicia Keys while Ashley here takes the plaque off of your teeth.
That's all I've got, and probably all you want. Class dismissed. Until 2011, that is.
And now…the spine-tingling conclusion of...
The STATIONary 100
But, first -
#53, WPGC-AM-FM was not top 40 from 1973-1990. WPGC was Top 40 during the 70's and into the mid 80s, but in 1984 just before I moved there, they morphed the FM into "Classy 95" (WCLY were the calls), playing an AC type format. Then in 1987, they dumped that and morphed again into a dance/rhythm/urban station, returning to the WPGC-FM calls. The AM side I seem to recall simulcasted the FM, and then experimented with other things I cannot remember.
Regarding Mr. Quayle's comments on #67, DC101, I realize that Howard Stern and The Greaseman are polarizing figures. You either love them or you hate them, or more likely, if you love one, you hate the other. That said, I do take issue with his disdain filled comment about "replacing Stern with the Greaseman...'nuff said". If I'm not mistaken, Stern left on his own volition. He had announced he was moving to WNBC in New York, but then did something that was deemed unacceptable at DC101 before his departure, and was terminated before he was going to leave anyway.
Regarding The Greaseman, while I am well aware of the troubles he has had, and do not condone any type of racism, I found him to be one of the most entertaining air personalities I have ever heard (and I am one who grew up listening to New York's Musicradio 77, WABC, which I am sure will be #1 on your list). He was inventive, creative, funny, if not hilarious, and yes, somewhat crass. And, he never had to say "F---" or "S---" on the air in order to get attention. Having listened to him for years, watched videos of him in action and briefly meeting him a couple of times, I can safely say that his brand of humor, "Theater of The Mind" as he called it, with the "punchlines from left field", brightened up many a Washington morning, and many of his "bits" or stories still leave me chuckling today, 25 years later.
One anecdote about The Greaseman: I was driving to my job in Bethesda, Maryland one morning, and pulled into the parking garage just as Grease was starting a particular bit. I decided to wait in my car once I was parked because I was enjoying the story. When it was complete, I turned the engine off and opened my car door, only to notice two other guys in adjacent parking spaces doing the exact same thing simultaneously. While waiting for the elevator, one of them started laughing and then said that he had just heard one of the funniest things on the radio. "The Greaseman," I asked? He nodded, and the third guy waiting said "Were you listening to that too? I almost peed in my pants at the end".
'Nuff said, Rich...I'll take The Grease over Stern any day.
Now, a general comment on your editorial of sorts, on personality radio. You can probably tell from the above comments that I am a fan of personality radio, and I agree that it is sorely missing today. In the northern suburbs of New York where I live, I can listen to the NYC stations as well as several suburban signals from the Hudson Valley, Long Island and Connecticut, though alas, not the NJ stations you are on. I love the variety of stations, or at least I used to, for I am so tired of the "McRadio" that I am now faced with. The only thing worse than the "Jock In a Box" stations that I often hear, is Delilah or John Tesh with his "Music and Intelligence" on the air. I feel like vomiting if I hear them and I will immediately change stations, including switching to Satellite Radio if I happen to be in my car. BTW, Spyder Harrison, or J.J. Walker, or Richard "The Jammer" Jackson, or whatever he calls himself is all over XM radio, and really is entertaining to listen to. (See, personality radio can still survive).
Having said that (and yes, I do feel better), while I do realize that radio is a business, and that the little guys cannot support the payrolls that the larger stations do, a return to personality radio (and locally based , per my comments of Tesh an Delilah above) is sorely needed. And you are most certainly right....if not now, then when? The window is closing and will be tough if not impossible to open again.
Thanks for letting me vent.
Scott Ornstein
New Rochelle, NY
A great list!
One picky fact error: Steve Thompson says KTNQ "hired The Real Don Steele away from KHJ". Nope. Steele walked out of KHJ three and a half years earlier. He sat out a six-month non-compete, did 10 months on Bill Drake's K-100 (KIQQ-FM), and then was off the air entirely for 2 years and 2 months until the December 26, 1976 debut of KTNQ.
Steele did less than two years there, quitting in the fall of '78 when Storer announced they were going to flip to country (they ended up selling the station instead...the new owners went Spanish in the summer of '79).....and was off the air for 7 years until his return to the air as an oldies jock at KRLA.
Michael Hagerty
Phoenix
The "Original" WKTQ-AM (#63) was 1450 in South Paris, ME (1000 Day/250 Nite). Where yours truly, made his legal radio debut in the summer of 1964.
Roger Kirk
Well, at least someone's reading this thing. Here's the Top 50 based on what you said. Remember that the years listed don't reflect the entire period a station ran with any format but rather the years you chose as the best with that presentation, explaining why a few stations show up more than once with the same format, just in different eras.

50
WNBC-AM New York (1977-1986)/Top 40-AC An era that began with Pittman having driven out the personality and ended with a return to hosts who mattered way more than the music (who, if they hadn't have been so bad, wouldn't have been so good, or so the commercial went). The only consistent programming element for most of this era? "NNNNNNNNNNNNNN."
49


KDKA-AM Pittsburgh(1964-1967)/Top 40 Their heritage and signal allowed them to be all things to all people longer than most stations. In '64, Clark Race was the point man for the Beatles and all the other records coming across the ocean (some hits, some misses), Rege Cordic was still ruling mornings, Ed & Wendy King had their unique one-way telephone talk show "Party Line" at night, and Bob Prince and Jim Woods were calling the Pirates games. It was oddly eclectic, but it was an all-star lineup around the clock. KDKA's all-night DJs (Terry McGovern, then Jim Horne) were better than a lot of stations' morning men. A station employee told me it was the kind of place where people came in early and stayed late, just because it was enjoyable to hang out with everyone else. It all started to change in the late '60s when GM Alan Heacock died suddenly and was replaced by the notorious A.B. "Bill" Hartman, who fulfilled every stereotype of the cruel and clueless management person watching only the bottom line. He wrung the fun out of it, and it showed on the air. (John Mehno)
48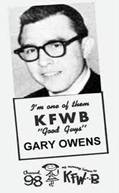 KFWB-AM Los Angeles (1958-1968)/Top 40 Top 40, R&B, country, MOR, instrumentals and novelty songs, all on one station. They had a Fabulous Forty Survey and a 70-to-75-song playlist. Among the DJs were Gary Owens, Bill Ballance, Gene Weed, B. Mitchel Reed, Emperor Bob Hudson, and Lohman & Barkley. During its first three years, before KRLA became a competitor, KFWB had as much as a 40% audience share. (Steve Thompson "in Boss Angeles")
47

KMPC-AM Los Angeles (1963-1972)/Easy Listening The masterpiece of personality MOR radio. Singing cowboy Gene Autry simply wanted the best station in town (on earth?), period. So he paid big for big talent (Dick Whittinghill, Ira Cook, Geoff Edwards, Gary Owens, Roger Carroll, Johnny Magnus), invested in a world-class news operation, and put three helicopters, a fixed-wing aircraft and six station wagons on the job of covering Southern California's traffic.
Sure, they played a ton of commercials (that's how Gene made a buck...but nowhere near today's mandatory margins), and the personalities talked a lot (six records an hour was pretty much it except for Roger and Johnny's nighttime shows), but it was brilliant radio.
So why the 1972 cutoff, given that the format lasted until an ill-fated 1980 flip to talk? Because from 1973 on, the music flipped from MOR to adult contemporary. KMPC was suddenly playing 90% of KHJ's playlist. Longtime KMPC listeners, moving into their 50s, didn't like it and discovered the "FM" button and beautiful music stations on the radios in their new Buicks. And Top 40 listeners weren't about to embrace 18 minutes of commercials and six songs an hour.
So, the glory days were those years when KMPC and its audience of adults were eye-to-eye on what constituted the perfect mix of music, entertainment, companionship, news, sports and traffic. I've never heard a station do it as well. (Michael Hagerty)
46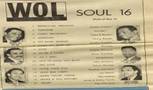 WOL-AM Washington DC (1965-1970)/R&B What WPGC was to DC for years in the '90s and '00s, this station was in triplicate. And WOL's "The Nighthawk" would have been Richard Pryor, Chris Rock or Ludacris a decade later. If you've seen "Talk To Me," you've seen a deeply distorted version of the story, but it will give you just a sense of their magnitude. (Sean Ross)

45
KFRC-AM San Francisco (1966-1977)/Top 40 As with KHJ, KFRC was a Top 40 station a lot longer than this (20 years, in fact...1966-1986), but during the Drake years, it lived in KHJ's shadow in the RKO chain, deprived (word is, by Bill Drake himself) of the opportunity to fully embrace San Francisco's unique, eclectic flavor during the 60s.
About the same time that Drake parted company with RKO, Michael Spears, who'd taken McClendon's KNUS-FM to #1 in Dallas with a Top 40 format, was tapped for the PD job at KFRC. He brought with him the superbly talented but then very young (21) Beau Weaver, who was immediately pressed into morning drive duties when Jim Carson bailed for Los Angeles. Beau himself admits he wasn't ready, so four months later, the masterstroke: the hiring of Dr. Don Rose for morning drive. Accounts give the credit to national PD Paul Drew, but it happened on Spears' watch. It was the first true morning show in the station's history (Mike Phillips, Charlie Van Dyke and Jim Carson were Drake jocks who injected a bit more personality and comedy into their shows than the other jocks, but Rose broke the mold).
Spears blew out all but two of the jocks he inherited (Bobby Ocean, who stayed almost two years under Spears, and Eric Chase, who left for Los Angeles six months later) but the talent he brought in became San Francisco legends: John Mack Flanagan, Chuck Buell, Marvelous Mark McKay, Donn Sainte-John, Shana, Big Tom Parker, Rick Shaw and Mucho Morales.
An already strong news department got stronger with Jo Interrante, Robert McCormick, Paul Fredericks and others...promotions got bolder...giving away Mick Jagger's Morgan roadster, a grand a day, a car a day....the Day On The Green concerts, and the trading of air staffs with an Australian Top 40 station for the American Bicentennial...all Spears.
It's hard to find a bad year in KFRC's 20-year run (okay, 1985 and "The Game Zone" is a strong contender)...but if you say "KFRC" to a baby boomer....this is the KFRC they'll remember. (Hagerty)

44
KJR-AM Seattle (1964-1968)/Top 40 Danny Kaye (who owned it), Pat O'Day, and a young Lar'.
43


KSHE-FM St. Louis (1967-1981)/Rock The first of a dying breed.


42
KDAY-AM Los Angeles (1973-1991)/R&B In the '70s, it was a great slick-sounding R&B station. In the '80s, it became Hip-Hop's first radio showplace, but it was great radio on top of that. And PD Jack Patterson molded a lot more stars than he gets credit for. (Ross)

41
WHAS-AM Louisville (1987-1998)/AC-Oldies On the strength of Joe Donovan's wonderful overnight oldies show, but WHAS sounded first-rate from top to bottom. Clear Channel budget cuts would later take care of that, but Donovan's show not only had a great mix of "oh wow" oldies, it also had live, local news overnight. Some stations just sound big league, and WHAS did that. (Mehno)
40

WSAI-AM Cincinnati (1960-1969)/Top 40 When Dick Purtan was still Paul and Ron Britain still couldn't find Chicago on a map.
39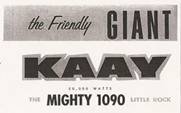 KAAY-AM Little Rock (1965-1967)/Top 40-Rock A blowtorch from the Southland that played great music. "The Big K" with Beeker Street, their Top 5 at 5 requests were great to catch. (Clark Besch)


38
WAPE-AM Jacksonville (1963-1975)/Top 40 For
With only the Ape Call (and Pat Conroy writing in his novels about the Ape Call), they still would have been legendary — even before that 1971 aircheck of Ted Richards, Jay Thomas, and Larry Dixon. (Ross)

37
WOR-FM New York (1966-1968)/Rock Dared to take on the AM heavyweights and help to pave the way for FM's takeover. Featured a huge playlist mixing Top 40 with great obscurities, as well as adding genuine AM stars like Murray the K and Rosko, making it an East coast breakthrough station. (Besch)
36

KEEL-AM Shreveport (1962-1974)/Top 40 You could read about it here.

35
WPTR-AM Albany (196x-197x)/Top 40 Where longtime jock "Boom Boom" Brannigan (who recently died) ruled. (Paul Power)

34
WXLO-FM New York (1973-1978)/Top 40 Drumroll...99X!! Great sound, great personalities, this 15 year old hormones raging, what's not to like? (Mark Nemeth) Walt Love never sounded as great anywhere as he did on this station. (Ross)
33

WTAR-AM Norfolk, VA (1965-1983)/Top 40 And you could read about it here.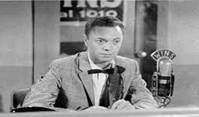 32
WINS-AM New York (1955-1959)/Top 40 Sure, Freed, but also "Listen to Lacy."

31
WPOP-AM Hartford (1961-1967)/Top 40 That's where I first heard Joey Reynolds. I was disappointed when he left. I didn't know if I'd ever hear him again. This was 1963. Other personalities on WPOP included Ken Griffin, Lou Terri, George Brewer, Woody Roberts, and, of course, Lee 'Babi' Simms. In 1968 they became Boss Radio and lost all personality and did nothing more than play the music, time, temperature, and station slogans (boring), but they did have Jackson Armstrong for a while in 1969. They brought back personality in late 1970 with names like Scott St. James, Frank Holler, TJ Lambert, Judge Harrigan and Greaseman. (Bob Radil)
30

KROQ-FM Los Angeles (1979-1986)/New Rock Every bit as big a deal as KHJ. Arguably even bigger, since KROQ is still with us 31 years later. And while KHJ spent its first two months playing music from KFWB's weekly chart, KROQ made it big playing records that weren't hits by bands no one else in radio had heard of.
All the credit goes to the late Rick Carroll, who walked into the underfunded, signal-impaired, chaotic album rocker that was playing punk and new wave because they'd get killed by bigger stations playing anything else, and programmed it like a Top 40. But a Top 40 that played songs like "Teenage Enema Nurses In Bondage," "Stuck In A Pagoda With Tritia Toyota" and "88 Lines About 44 Women" with jocks like Raymond Bannister, Richard Blade and Dusty Street who related to the audience in ways the market had never heard and the FCC would never approve of.
It's no wonder KMET, the hippest thing on earth in '78, was a dead station walking by the dawn of the 80s...and it's a miracle that KIIS-FM ever got traction. KROQ changed everything. (Hagerty)
29

WPLJ-FM New York (1969-1982)/Rock Loved
Pat St. John (I believe the best DJ working on NYC commercial radio today), Jim Kerr, Tony Pigg, Carol Miller. The whole style of the station. The montages. The theme song. And the warmth and fun of the DJs came shining through. A unique sound that was unequaled. (Evan Marcus)
28

WTIX-AM New Orleans (1962-1980)/Top 40 You could read and listen to some of it here.
27


KFRC-AM San Francisco (1980-1984)/Top 40 Gerry Cagle told R&R that he and Pat Norman had decided that if KFRC was going to go into the Bay, they were going to "run it in wide open." The last great music AM. And the station that took control of the morass that was Top 40 in the early '80s. (Ross)

26
WIXY-AM Cleveland (1965-1970)/Top 40 From the Big Jsck, Wilde Childe and Lou "The King" era.

25
WWRL-AM New York (1960-1971)/R&B The "Soul Brothers" had such a unique brand and formatics, IIRC, pioneered "20-20 News." They also had features found nowhere else, like Alma John's 'RL Shoppers Guide with Happy Hal (Atkins) the Housewives Pal, Frankie Crocker, et al. Coupled with late-night Gospel showmen like Brother Al, A.A. Allen and RW Schambach. Great package. Cool in the hottest of summers. (MJ Rosenbluth)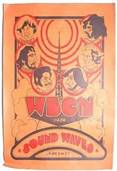 24
WBCN-FM Boston (1968-1985)/Rock For more than just those years, part of the fabric of Beantown, as funny as they were musically savvy. From the early pioneers (Laquidara, Mississippi Fats, Maxanne, Peter Wolf) to the '80s mainstays (Captain Ken, Parenteau, Oedipus); from the real events (the Rock'n Roll Rumble, the River Rave) to the not-so-real (The Fools' Parade).
23

WPIX-FM New York (1978-1980)/New Rock Possibly the greatest format ever created. Rock'n roll, New Wave, Oldies, no wimpy music, great personalities. It sure was fun while it lasted. (Nemeth)

22
KQV-AM Pittsburgh (1964-1974)/Top 40 PD John Rook tightened up a Top 40 format that had gone sloppy, and was aggressive in trying to overcome a serious signal problem. Rook did well enough to earn a promotion to WLS in late '67. His successors fine tuned, squeezing out middle-aged Hal Murray and Dave Scott and bringing in Fred Winston and Kris Erik Stevens, who would follow Rook's path to Chicago. It was an exciting station, with steady Chuck Brinkman sticking around for most of it. Top 40 started to seem a bit anachronistic as the '70s arrived, and KQV even took to listing albums on their survey sheets. It started to fall apart in '72, and 13Q came to town and blew them out of the format a year later. (Mehno)
21

WNOE-AM New Orleans (1963-1977)/Top 40 Some of it here.
20


KLIF-AM Dallas (1962-1975)/Top 40 Possibly the jewel in McLendon's crown. As great a Top 40 as it was, its coverage of the Kennedy assassination reminded us how important news once was on the format.
19

WBZ-AM Boston (1962-1968)/Top 40 With pros like Dave Maynard, Jay Dunn, Jefferson Kaye, the inimitable "Juicy" Brucie Bradley and Dick Summer overnight. Personality Top 40 at its best with an unmatchable news team including Gary LaPierre, Streeter Stewart and Matt Cooney. (Power)

18
WMEX-AM Boston (1956-1967)/Top 40 "Good Guys Radio" with jocks including Fenways Ed Hider and Jack Gale, pd Mel "Miles Of Music" Miller, an assortment of "Dandy" Dan Donovans (Bob Greene, 'BZ's Arthur McTague and the long running and still active Blaine Harvey), Gold Platter Show with several "Melvins" but none to "match" the "best" J.J. Jeffrey, of course, Arnie "The Woo" ("unique" to top-40 for the time), followed by talkmaster Jerry Williams. Others followed overnight, including a much later Larry Glick. Had the greatest reverb unit (with a "goose" button) along with all the great PAMS (and other) jingles. (Power)
17

WWDJ-AM Hackensack,NJ (1971-1974)/Top 40 A short & sweet life for this Hackensack (low-power) powerhouse. Any station with the foresight to hire a great mix of jocks like Dean Anthony, half the 'OR-FM staff and Bwana Johnny, and fill the gap after WMCA went talk, got both my ears. (Rosenbluth)
16

WNBC-AM New York (1971-1977)/AC-Top 40 When "Vernon with a V" ruled the airwaves. Had catchy commercials from White Plains Galleria and a huge TOH jingle from Rockefeller Center. (Rosenbluth)

15
WINS-AM New York (1961-1965)/Top 40 The first station I found on my transistor. Murray the K was the first rock & roll DJ I ever heard; I listened to him a lot around the time the Beatles came to America. I had a choice of 3 radio stations to listen to back then. Murray had BMR & Cousin Brucie for competition! (Marion G) Murray the K and Pete "The Mad Daddy" Myers [were] totally outrageous.(Power)
14

WDRC-AM Hartford (1964-1974)/Top 40 Sounded a bit too corny for my ears in the mid-'60s (too many dedications) but got better as the years went on. They also had Joey Reynolds and Ken Griffin for a while. Then there was mid-days and Bob Craig (it's LUNCHTIME!!!!). In the early '70s there was Barry Grant(Grant's Tomb) overnights. Semi-AOR. Good listening. An overnight personality nowadays is an oxymoron. (Radil) "Big D" with Dicky Robinson evenings and Ron Landry mornings (later at WBZ). (Power)

13
WKYC-AM Cleveland (1964-1972)/Top 40 Switching call letters from KYW, Ken Draper would steal much of the KYW talent away eventually for WCFL, but this era of WKYC saw Jerry G. Bishop, Big Jack Armstrong, Jim LaBarbara, Chuck Dann, Fred Winston, Chuck Dunaway and those Sound 11 Countdowns. Power radio jingles!! (Besch)

12
WCFL-AM Chicago (1972-1976)/Top 40 The "Super CFL" era. The first three years of the Lujack Era, with the crowning moment coming in '73 when these guys finally topped the Big 89 in the ratings, kinda like the much-loved '55 Dodgers when they finally knocked off the Yankees. And for my money, the coolest, most exciting, most entertaining and most professional sounding Top 40 station ever. Their double-drum top-of-the-hour jingle is all my all-time #1--it made the station sound earth-shatteringly important, which to my 15 year-old ears, it was. As did the full-service news department, the first-rate production, and the entire lineup---not just Superjock, but great talents like Bob Dearborn, Kris Erik Stevens, Tom Murphy, Dick Sainte, Johnny Driscoll,Grady Brock, Chuck Knapp...all pros. And the music mix, best of all, still running a pure 40 songs, when most stations (including WLS) were cutting back to a power rotation of 12 or 14. Their nighttime signal seemed to blast everywhere EXCEPT into central Illinois, but even sifting through the static, they still topped everybody else. (RC Price)
Super CFL begins with Larry "Superjock" Lujack returning to CFL and bringing renewed life to the station until its 1976 demise. Bringing in Dr. Brock, Dick & Doug, Big Ron O'Brien, the "Klunk Letter of the Day" and those great Super CFL jingles made it a great era. (Besch)

11
WOR-FM New York (1968-1972)/Top 40 A different kind of format with the liners, "Number 1 then, Number 1 now," "12 years ago today"...if they did that today it would be 40, 50, 55 years ago today...LOL! I heard a lot of 50s music for the first time there. I don't remember many of the DJs, Joe McCoy & Sebastian Stone come to mind. I listened to WOR-FM a lot after WMCA changed to a talk format. (Marion G)
10

WRKO-AM Boston (1967-1979)/Top 40 Sounded pretty good around 1972 when they went semi-AOR. But, apparently, the ratings didn't agree and it didn't last. (Radil) Where I worked until late '72, seeing it through many great experiences, including being studio producer of the 48-hour History Of Rock 'n Roll. Jocks like Al Gates, Joel Cash, Jon Rode, J.J. Jeffrey, "Chuckles" Knapp, Arnie Ginsberg, Gary Martin, Jon Powers, Bobby Mitchell (Frank Kingston Smith, who we "lovingly" called "Smitch"), Dale Dorman and so many others, and the great news staff, Director Roger Allan Bump, newsmen John Masters, Steve Smith, Bob Cusack, Bob Stevens, and Ernie (Anastos) Andrews. (Power)
9

WNEW-FM New York (1967-1987)/Rock As personality-driven, if not moreso, than WABC, NEW-FM had an eclectic mix of some of the finest personalities ever to sit behind a microphone. My personal favorites include Scott Muni, Dave Herman, Pete Fornatale, Dennis Elsas, Vin Scelsa, Alison Steele, Richard and Dan Neer, and Jonathan Schwartz. What other radio station would John Lennon drop by and spend an afternoon spinning records and reading commercials because it was fun, and because he was welcome to do so? They played countless live concerts that were themselves major events. I believe that they could have made the transition to Classic Rock smoothly and neatly if management had given them the chance to do so. (Marcus)
8


WCFL-AM Chicago (1963-1972)/Top 40 Everyone loved WLS, but I was more drawn to the Voice of Labor at 1000 AM. It got even better when Larry O'Brien replaced the annoying Barney Pip, and Bob Dearborn was playing "Long Gold" once every show. A guilty pleasure was Dick Biondi's Sunday night interview show, "Dick Biondi and Friend," where he would ask every guest, "What about these groups that just turn the amps wide open?" (Mehno) The gradual switch to Top 40 and the incredible battle with WLS led by Ken Draper. Another great set of jingles that brought us the Sunset promotion. The Kingbee Ron Britain, Barney Pip, Chickenman, Officer 36-24-36, The Cheetah remotes, Capsule Countdowns, Mini-Spins! [In 1968] Lew Witz lost the Ken Draper momentum, but CFL was still fun even with the revolving door of WLS jocks joining (Riley, Clark Weber, Dex Card, Jerry Kaye, Art Roberts, Dick Biondi, Kris Erik Stevens). (Besch)


7
KHJ-AM Los Angeles (1965-1968)/Top 40 I only know the Boss Radio era via airchecks, but it was indeed something special. Just the "rhythm" of the station was addicting. It was a machine, and the early years, when enough west-coast hits cracked the survey to give it a solid regional, if not local, feel, would never be topped. (Price)
Bill Drake and Boss Radio! How it changed radio--eventually for the worse. But at the time, it was a pretty cool format to hear so much music in an hour. Throw in the jingles, the Real Don Steele, Dave Diamond, Humble Harve, Gary Mack, the Monkees and the L.A. scene and what a great station you have! (Besch)
Just for Robert W. Morgan and The Real Don Steele. And Charlie Tuna. (Nemeth)
Fifteen years in the Top 40 format, 13 of them as the #1 station in the format, and all I give it is two years? Well, this list is supposed to be the best, and for my money, this is where Boss Radio peaked, under original PD Ron Jacobs. Original Boss Jocks Robert W. Morgan, The Real Don Steele, Sam Riddle and Johnny Williams were still there, and the addition of talent like Frank Terry, Scotty Brink, Charlie Tuna, Bobby Tripp and Humble Harve just polished this particular gem. Jacobs' sense of showmanship and promotion were at its peak. Yeah, Ron stuck around until May of '69...but from January of that year until late February, his attention was consumed with creating The History of Rock and Roll....and after seeing it cloned and given to all the RKO stations (what RJ called their "Xerox mentality"), he was contemplating his exit. There were other bright, shining moments of KHJ (Charlie Van Dyke's resurrection of the station from 1975 to mid-1977 foremost among them), but this was the zenith. (Hagerty)
The opposite of KFWB, with a smaller playlist, shorter jingles, less talk, and more music. (Thompson)
6


WLS-AM Chicago (1960-1987)/Top 40 There's no denying the Big 89, and along with every other midwestern baby-boomer teen, I cut my teeth on their mix of bubble-gummy hits and strong voices. Unlike WCFL, EVERYBODY in my home town knew WLS: it was even pre-programmed on the middle button when we bought our new '68 Pontiac Catalina. I started tuning in during Bill Bailey's brief sabbatical from Louisville, holding down the morning shift in late '69, and then segued right into Lujack, along with Chuck Buell, Art Roberts, Kris Stevens, and the arrivals of Fred Winston and John Landecker. And of course, Voice of God Newsguy Lyle Dean and VOG Jr. Jeffrey Hendricks. The Big 89 countdowns on New Year's Eve were the highlight of my year. The station still SOUNDED great into the late '70s, but the Musicradio years lost a little luster for me, due to the burnt-out playlist, as did the Rock of Chicago years (and systematic removal of all the R&B from their playlist, in the interest of Disco cleansing.) But you never forget your first love: my third button on the AM band is STILL set on 890. (Price)
[60-63]: The Dick Biondi era, Mort Crowley, Gene Taylor, Bob Hale, Sam Holman, Clark Weber all paving the way for the greatest station ever, IMO.
[65-68]: My personal formative listening years, when i would literally run home from school in the winter in Dodge City, Ks. to DX the Silver Dollar Survey and see how early I could pull the Big 89 in. A time of Beatles Exclusives, the British Billboard countdowns, great PAMS jingle packages, Super Summer 67, great local bands featured, ABC on-air strikes, Riley-Weber feud, Larry Lujack comes on board for the also great Dex Card, Art Roberts takes over the late evening shift from Biondi and SO much more! From no competition to battling to stay number one!
[69-72]: With the battle to stay #1 vs. CFL, WLS went for some youth and in came Chuck Buell, Jerry Kaye, Kris Eric Stevens, Steve King as well as Fred Winston, Lujack and the great John "Records" Landecker. The Cheap Trashy Show Biz Report, America Panorama, Boogie Check, the Rock of Chicago Jingles.
[82-7]: Going til Talk radio 89 in 1987, this era gave us the 1985 reunion, Fred Winston, Golf Tour Commissioner Larry Lujack, Animal Stories, Steve & Gary, the year-end Rock Montage, Landecker's return, the Bears and Jim McMahon on the air and lots of other great times.(Besch)

5
WKBW-AM Buffalo (1964-1981)/Top 40 All great personalities plus great music selection. Personalities included Joey Reynolds (who needs no description), Sandy Beach (who would sing lyrics to "Quentin's Theme, and sing WABC's jingles on air!), Tim Kelly (who played The Pipkins 6 times in a row one night), and Jackson Armstrong (who needs no description). They would frequently be way ahead of the rest of the world with some records (examples: "Little Woman" by Bobby Sherman and "Precious And Few" by Climax). They played "Timothy" by The Buoys in the spring of 1970 while the rest of the world waited until around March 1971. They would also play many top LP cuts and LP versions of the hit singles. (Radil)
Whenever WABC would play their Sunday Night crap public affairs shows, this would be my second choice. (Nemeth)
'KB with the original "shock jock" Joey Reynolds, whose theme was recorded by the 4 Seasons, to the tune of "Big Girls Don't Cry". (Power)
Not-to-be-missed for this '60s & '70s NYC Dxer...even 'KB's "STAND BY FOR NEWS" with Henry Brach in the "Total News Department" rocked. (Rosenbluth)
Made me want to go to Buffalo, N.Y., in 1981, which they somehow convinced me was "a friendly place." (Ross)
4

CKLW-AM Windsor, Ontario, Canada (1963-1975)/Top 40 If you listen to every moment of those 1973 airchecks that have been circulating, you might occasionally stumble on a generic jock moment that makes you wonder what the big deal was. In that case, redirect your attention to the music. Rosalie Trombley was radio's greatest musical curator, and the problems that radio is having with new music ownership these days just proves that there's nobody like her now. (Ross)
Many of the Drake stations were cookie-cutter programmed with some market variations in their music selections. But CKLW would jump out of the radio dial at you. They had an excellent sound quality for an AM station. (Radil)
Classic Drake, took the cake. First place I heard 2 different time-and-temperature's in the same breath (Rosenbluth)
3


WCBS-FM New York (1972-2004)/Oldies Second-ever visit to NYC, I got into town on a steaming hot Saturday night in June. I was unwinding with the air conditioner on super cool at the Hilton on 6th Avenue, twisting the radio dial around 11:30 p.m. Who was this fast-talking loon with the love hour/half hour/hour…? Cousin Brucie again, another radio epiphany. I had found CBS-FM and it remained my station of choice for the next couple of decades of visiting NY. I begged NY friends to tape it for me, then started bringing a boom box on each visit. I'd hit Tower Records or The Wiz for cassettes and I'd load up a couple 10-pack bricks, running tape on CBS-FM whenever I was awake. The jock lineup was unmatched, the music library was uncommonly deep, and the reverb and jingles were the final touches on the big sound. Was there ever a more perfect match of talent and town than Max Kinkel on overnights ("East Side, West Side, all over the big town")? The station took its first step toward jumping the shark when Kinkel was pushed out to make room for Norm N. Nite. Then Ron Lundy retired, and things were never quite the same. Demographic problems started to crop up, the music changed, and CBS-FM wasn't what it once was. It's still a listenable station, but it can't compare to what's on those hundred or so C-90s that I have all over the house. (Mehno)
It was like listening to new music, as I didn't know all of the 50s tunes they played, and it was great to hear my favorite 60s since they were no longer played on other stations. The best part was when they hired the DJs from WMCA & WABC: Jack Spector, Dandy Dan Daniel, Dan Ingram, Cousin Brucie, Ron Lundy, Harry Harrison et al, and newcomer Bob Shannon. (Marion G)
Defined and created the oldies genre (before turning its back on it later on). More great personalities and specialty shows. Huge playlist, Top 20 countdown, and the famous DJs, many of whom came over from WABC and WPLJ. Bob Shannon remains one of the two or three best air personalities in New York, and back during this period when they let him be himself, he was witty, hilarious and incredibly knowledgeable about the music. (Marcus)
1972 'til when the bean counters and Madison Avenue started telling listeners what was good for them (no more 50's, no more countdowns, no more Doo-Wop shop). (Nemeth)
Around so long, it's scary. Those "Radio Greats Reunions" topped off the wonder years. Here was a station showing huge respect for its ancestors, personality-wise, formatically AND musically-speaking. Even though some folks have "Lost That Lovin' Feeling," 101 still grooves with Bob Shannon, Bill Lee, "Big Jay" and Pat St. John. Bring back some classic jingles AND the Christmas Classics! (Rosenbluth)
The station that a lot of radio people dismissed in 1991 is the same station that the entire format copies in 2010. (Ross)
2

WMCA-AM New York (1962-1970)/Top 40 Fabulous 57, of course! I enjoyed their large playlist; they played songs that WABC wouldn't touch. And the Good Guys, Joe O' Brien & Benny, Harry Harrison, Jack Spector, Dandy Dan Daniel, B. Mitchel Reed & Ed Baer, loved them singing the jingles. I always wondered if that was the only station where the DJs sang the jingles. (Marion G)
They broke the hits first, had a great team of DJs and catchy/snappy radio promos. My heart broke when they went to talk radio in 1970. It was comparable to the Dodgers leaving Brooklyn for L.A. I know there were many loyal followers of WABC, but in my biased opinion, they could not hold a candle to the Good Guys. MCA had the Fabulous 57; 77 had a Top 20 and maybe 10 other songs. They would almost always scoop WABC in getting The Beatles' latest releases first and exclusively. Contests were great, such as the Good Guy sweatshirt giveaways, Name it and Claim it, Instant Quickpick and The Good Guy Derby. These were fun contests that were very simple, but they got you involved with the station. The on-air staff were perfectly suited to their time slots. The radio promos were bright, bouncy and got your attention. They made listening to radio fun and exciting. (Joe Pergola)
The GOOD GUYS were not just DJs, they were your FRIENDS. Live and local as it gets. Contests, jingles, community events, even the commercials were great, and the Monkees first stage show at the Broadway Theatre...Fabulous-57 memories! As the "Good Guy School Correspondent" for Stuyvesant High, my first radio gig. (Rosenbluth)
1

WABC-AM New York (1964-1971)/Top 40 Twisting the dial on a new transistor radio in early 1965, I heard the familiar strains of "Shotgun." But who was this fast-talking loon and what was up with that chime? It was Cousin Brucie on WABC and -- guess what? -- they played the same hits that my hometown Pittsburgh stations did. I was hooked, even sent away for the year-end surveys. I could hear Brucie and Chuck Leonard at night, and I wished I could have done the same with the daylight guys. (Mehno)
Had their own unique style, and few, if any, could ever top Dan Ingram. (Radil)
I only came to experience WABC through the miracle of aircheck trading and websites, but MAN, it was a hot station. Led by the amazing Ingram, loveable Ron Lundy, Cousin Brucie (who I have learned to tolerate, although it didn't come naturally) and always-cool Chuck Leonard. They seemed to maintain a tighter playlist over time than most other stations, which makes them a perfect aircheck station: they capture a particular month and year like an aural snapshot. (Price)
What can you say about the station that gave us Ingram, Bruce Morrow, Harry Harrison, Chuck Leonard, Scott Muni and the rest? And the jingles? And the universal audience. And the Beatles. Greatest radio station ever. (Marcus)
The Beatles coming to America. The contests, the blackout, Fun Vibration jingles! (Besch)
I know, no surprise. But it was still fun to see how they stacked up.
A reminder that you can show your love for just about any of these 100 stations (not to mention many, many others) by proudly wearing a t-shirt with its logo on it from RadioLogoLand.com.
And the hits…
'TIS THE DAY AFTER XMAS... ...the house is a mess, and in the day's mail, comes that damned I.R.S. As if to say, well, America, you've had your fun, now, pay up.
For the past few years, you pains know it doesn't have to be that way, so Hz So Good's own "I.R.S." is again open for business. From now until March, it's your turn to pick your favorite songs that "Really Shoulda" (the "R.S." in "I.R.S.") been Top 10 hits. If the number of filers continues to increase at the same rate it has in the past two years, we should again see a list that doesn't look much like any of the earlier ones: we've done this three years and wound up with three different #1s. Of course, you're allowed to change your mind or pick different songs each time out.
So on to I.R.S. #4. The only guidelines are as follows:
· Make certain you list both Title AND Artist of every song.
· Seeing as we'll count down the Top 104 (as in "1040" minus the 0) at tax deadline time, make sure you list no more than 104 songs yourself (I know, not likely, but there's always at least one of you'se).
· The order you list your songs in is a ranking, unless you tell me that it's not.
Now...file away!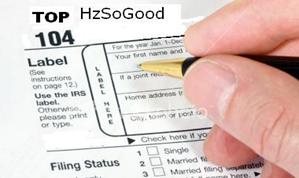 It's that time again!
BUT BEFORE YOU DO THAT... ...if you haven't already, cast your votes for your fave Oldies stations here, courtesy of Ross On Radio. Just a few more days left.
FLO RIDER, THE SEQUEL Last Hz, we pondered the idea of DJs going medieval on annoying songs, jingles or such. In the grand old days of vinyl, few things were more dramatic on Top 40 than pulling a record off of the turntable mid-spin and smashing it to pieces on the air. Along these lines came this, from one of our favorite pains (and WABC All-Americans), Frank Kingston Smith.
In the mid 70's while doing mornings at WVBF Boston, "You Light Up My Life" became a huge hit. (?) Debby Boone was equally as annoying as "Feeeeelings.... Wo WO WO FEEEEELINGS...."
One morning as the two measures of piano kling-kling-kling introduced her vocal, I pushed the piano down a flight of stairs with the sounds of Debbie getting crushed. Crashing, screams, pounding piano sounds. It made the Boston GLOBE the following morning, along with much cheering. My P.D. du jour, Bob Christy, had ONE complaint from a lady in Southie who said she actually sat there and WAITED for Debby Boone each morning. (?) I guess it was easier than going to Mass.
Thanks, Frank, for an example of theater of the mind at its finest. Yet another lost or dying art on the airwaves. I'd love to hear (or get, if at all possible) other instances of this.
ANOTHER CLOSE SHAVE FOR SANTA The more you write stuff, the more you're able to pick out examples of what I call "convenient editing," as in when two ideas which don't really go together are smooshed into the same paragraph, even if accuracy gets sacrificed in the process. I caught one in this Sunday's Parade, in the near-back-page guest column about Christmas songs. In a list of the author's favorites, the blurb on Burl Ives' "Holly Jolly Christmas" includes a reference to the "Norelco Santa" commercial airing during a break in the December 1965 airing of Rudolph the Red-Nosed Reindeer.
Perhaps one of you will think what I did when I read it: that commercial most likely never ran during Rudolph. We can make this claim because a) the target audience for Rudolph is probably not of shaving age, and even in the "mass appeal" era of TV, it doesn't seem like advertising money well spent for Norelco, and b) during the early years of Rudolph, the special's one sponsor was GE, which could be viewed as a competitor of Norelco's (even if, to my knowledge, GE's never made electric shavers). My memories of the 1960s "Norelco Santa" spot (which you can see here) are of watching it on Saturday's ABC Wide World of Sports, which you have to admit makes a lot more sense.
So was the author's claim an honest mistake, or was she just trying to get that memory into the piece anyway she could? Beats me. But it did make me wonder, why hasn't there ever been a separate holiday spot for Lady Norelco, and if there was, who should be riding that shaver?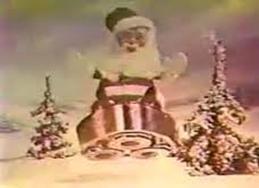 It's that time again too!
IT MAY BE VACATION FOR YOU... ...but I'll be working (if you want to call it that) most of the week between Santa and Seacrest. You can catch me and count all the mistakes as I attempt to drive Penn-Jersey border-ites home Monday-Friday 4-7pm December 27-31, at http://www.wrnjradio.com/streaming.php. If you can find one of those driving similators online, you can listen in at the same time to get the full effect. And dare I suggest, wake up New Year's Day to the sounds of The Rest of the Week with Rich Appel, 6am-1pm, same place.
Remember also to catch the countdown of the Top 77 you helped vote for Sunday December 26 on Rewound Radio; check for details at the Oldies Message Board.
Click.
----
Click Also, the 2012 edition of the I.R.S. (It Really Shoulda been a Top 10 hit) appears in April-May 2012 edition of Hz So Good.