2011:THE YEAR IN MUSIC, IN PICTURES

"Mr. Know It All"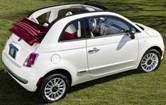 "Sexy and I Know It"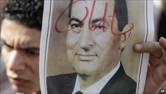 "Forget You"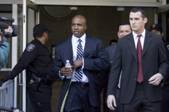 "The One That Got Away"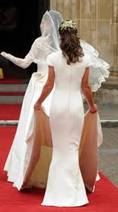 "Bottoms Up"

"It Girl"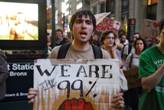 "We R Who We R"

"Someone Like You"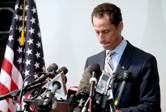 "Hold It Against Me"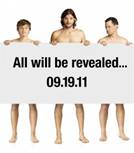 "The Show Goes On"
Hz S

G


d
"Fighting to stay free" #160...January 2012
And now, ladies and gentlemen…
…when Hz So Good #1 rolled out in 1996, there was still room for another detailed year-end recap. Not so much anymore.
I'm also a bit of a purist. The idea of reviewing the year before December 31st never made sense to me. That comes from years of hearing the top 100 on, not before, the 31st, even if most stations had probably set those rankings at least a week before that.
I understand that the "year-end business" is far more financially lucrative that what came before, and that the bar has been raised so high that simply playing back songs live, or devoting a section of a magazine or website to the year (like I've just done above), is viewed as pretty low-grade. Just the same, I miss the simplicity.
So, I've decided that instead, I'd offer three different (and hopefully unique) pieces about radio and pop culture. Each reflects something that's been on my mind all year, maybe yours as well. As always, I'd love to hear your thoughts.
Superfragmentation is most often quite atrocious.
The current radio climate reminds me of something the great Jimmy Durante used to say: "Everybody wants to get inta the act!"
Radio's always been like that. The only difference is that now, everyone can get into the act. Anyone can set up a streaming situation, play songs and hope for listeners. Anyone can promote for free using social media.
Sometimes this radio is great. Most of the time, not so great. And most often, it doesn't matter to listeners.
That's a depressing byproduct of superfragmentation: because there's an overwhelming glut of programming, we've lost our ability to seek out the good stuff, preferring to support our friends, or our friends' links, first.
To quote another comedian, not that there's anything wrong with that.
But quality radio should prevail. And we sure don't have enough of that. When I say "quality" I mean more than just a jukebox without a tour guide - and a talented, knowledgeable tour guide, at that.
The way I hear it, most music-based radio outside of commercial radio falls into four categories:
1. Stations/programs run by former (or current) commercial radio talent, which distance themselves musically from existing formats by playing a wider selection of songs and running clever/unusual liners and jingles.
2. Stations/programs run by enthusiasts, focusing on a sub-genre, where it's all about the music, no live element.
3. Stations run by enthusiasts made to imitate commercial radio, except without the live element.
4. Stations either with a limited live element, or "one-off" live weekly programs, in either case focusing on a sub-genre, such as 60s, Country oldies or way-outside-mainstream Rock or currents.
Did I miss anything? I'm sure I have, since there's no handy guide to every online station or service out there. But if there already exists something not on commercial radio that's live most or all of the time, I think we would have heard about it by now.
Of course, such a station could only survive were everyone involved either compensated for services or so financially successful elsewhere that compensation was unnecessary. The evolution toward a radio universe where every station, regardless of source, is easily accessible on any device - including your car audio system - will likely have little effect on this state of affairs, until the day comes when any station gets a large enough audience for advertisers to pay attention.
Which means, therefore, off-road radio won't get better than it is for quite a long time. I won't say that the most talented radio personalities couldn't turn this around, because they could – if they were just talking and not playing music. That's a byproduct of the gradual dumbing-down of music radio, which has both pushed older listeners away and lowered their expectations to the point where the music matters more than anyone serving it up.
This isn't to say there aren't great shows, even great stations, away from the AM/FM world: there are. Listening to them always makes me feel the way I did as a kid watching "Willie Whistle" on UHF television: like I'm the only one in the room. And some people like that about Internet radio, being part of a close-knit community who can impact the direction a show takes, well outside of the standard model for success, advertising.
Most of this radio, though, adds nothing to this universe. It's "me too." It's as if funnyordie.com were to make sitcoms like The Office instead of forging a different path and being nothing like TV. Which right there tells you what the best online radio should do: go beyond what commercial radio currently does, but attract such an audience that the media world takes notice.
We're not there yet.
REALITY BITES…ESPECIALLY AT RADIO.
If you've been wondering where so many older radio listeners went, I think I found out during a recent meal with my extended family. The biggest topic of conversation was reality TV shows: who watches which, which are the most entertaining, and how everyone fills or ends his/her day by watching.
Years ago, this same conversation would have been about radio. DJs, formats and music were interesting enough to make us want to share our opinions and listening habits.
This isn't rocket science. It's about what I call "the non-music factor": the more diminished at radio, the more relinquished to television. The more absent the plot on any TV show, the greater the interest in the hosts. My kids couldn't name one jock on Z100, but they can tell you who hosts What Not to Wear or who Guy Fieri is.
So could everyone at breakfast that day. Reality is a genre you can easily wrap your head around, maybe because each program is more ridiculous than the next. Think of all the things they've made successful shows out of: losing weight, finding a life partner, finding value in items left behind in storage, eating insects, and of course, eating (and cooking) anything. The only thing we do that hasn't become a TV show is sleep. And I bet someone will figure out a way to make it one.
A few years ago, radio tried doing what was literally called "reality radio," which consisted of artists hosting an hour or two and playing whatever they wanted. I don't think this worked because, unlike reality TV, it wasn't enough about something listeners do that impacts their lives. Mariah Carey turning me on to an artist I'd never heard of registers a lot lower than hearing a singer who hasn't recorded anything fight for his or her life on The X Factor.
Reality is more like TV's answer to shock radio, if such a thing ever really existed. Or its answer to morning show prank phone calls. Or, in rare cases these days, to hearing that new song that makes you jack up the volume. Its way of involving viewers, making them care about whoever's competing or attempting to improve his/her life, is reminiscent of how we used to feel that DJs were friends even though we never met them.
Unfortunately, radio's answer to reality TV has mostly been "only my opinion matters" or "I read this somewhere so it must be true" talk shows. The raised volume of conversation and outrageousness of stories or claims rival what's on TV, but for the wrong reasons. By this I mean it's lowered the bar of quality and responsible radio. Here's why: while it's clear that when we watch reality TV, we know it's light entertainment, radio talk hosts are not only entertainers but also political-agenda-pushing wolves in sheep's clothing. When watching Fox News, you know (or should know) this going in, but that's not the case on radio, where most stations don't have, or want, one political leaning.
So how can radio get its reality mojo back? The best I can do is to propose a few ways, then guess why none would work.
1. Bring personality back. Aside from the fact that anything beginning with "bring back" never works at radio (or really anywhere in media), there are two problems: an audience conditioned not to hear personality overpower music, and two-plus generations of radio people who have never heard what a personality is on music radio outside of mornings and nights at Top 40.
2. Address 'people issues' that don't need a visual. Howard Stern took that franchise with him when he left for Sirius XM. The FCC's seeing to it that no one re-opens it on commercial radio.
3. Talk, I mean really talk, about the music. I'm not suggesting all critics become DJs or vice versa. But when the most interesting things said about music are on Facebook posts, something's wrong. I still feel there should be a weekly radio show that "sums up" the track and album charts with commentary, but in formatted radio, where does it go and who listens?
Radio's reputation for being a passive medium is its own worst enemy when it comes to trying on "reality" programming. Still, I'd like to see someone try any of the above in 2012, PPM be damned. You never know, listeners might surprise you. Reminds me of Elvis Costello when he sang "They really thing we're getting out of control."
Hope so.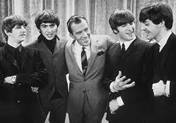 T H E
ED
F A C T O R

I've been reading ForgottenHits.com's great series on The Ed Sullivan Show. Kent Kotal and the guest contributors (as in, guests on the Sullivan show) are to be congratulated for a terrific review of what was, when all's said and done, the clearinghouse for the biggest recording acts of the 1950s and 1960s (ok, a little piece of the 70s too).
What inspired this piece was a quote from Peter Noone: "Can we get someone like Ed on the TV again soon? Someone who presents the acts doing what they do best without any interference?"
I'm sure the head hermit realizes there are issues with a new Sullivan. There's the fact that people don't watch television the way they did when the show was on: when, if you were lucky, you had six channels to choose from Sunday nights, so you sat through jugglers, Skiles & Henderson, the Broadway play scene and "Sergio Fran-chi" to see the Hermits do their thing "for the youngsters." You did that because, while you could hear "Mrs. Brown" every few hours on the radio, you were lucky if you could see Herman's Hermits perform anywhere at all. There were no video clips, no music awards shows, no MTV, no YouTube, no nothing. Sullivan and a handful of other network variety shows was it.
While kids today would have no patience for a show like Sullivan's – and wouldn't have to – us former kids have Ed to thank for being a bit more well-rounded when it came to the arts. To get a balanced diet of theater, comedy, music, magic and sometimes puppetry in an hour – and get it live every week – was something special. Most kids today have probably never seen a plate-balancing act or even a stand-up comic. Or the off-Sesame Street Muppets, if not for the movie reboot.
Anyone attempting a new version of the Sullivan format would have to position it not as a weekly review of the best of the best but rather a celebration of the format itself. That's a big reason why Howard Cosell's try at resurrecting the Sullivan-style live review in 1975 - even before cable and video games - flopped: kids already had The Midnight Special, Don Kirshner, and other things to do. Plus that was an era when most acts that could sell albums shunned prime time TV. Which is why Cosell had to depend on the pre-teen-targeted Bay City Rollers – a poor man's Beatles with nothing in common with the Fab 4 but staged screaming girls – to kick off the show.
The other mistake that show made: hiring the wooden Cosell because he reminded people of Sullivan. That'd be like letting Piers Morgan or Donald Trump host now (and you know Trump would love that, even if we might not). Sure, today you'd need a host with more charisma and cross-demo appeal, but the nice thing about Sullivan was he was a news guy, so his delivery gave an 'official stamp of approval' feel to every guest, even when the Stones or the Airplane appeared. That's why a new version might benefit from someone like Anderson Cooper or Katie Couric introducing acts. Or you could go the late-night host route, for guys who even now keep the focus on the talent, like Carson Daly or even Jimmy Fallon.
For nothing but kicks, I thought I'd put together a guest list for a typical hour of Sullivan in January 2012. Of course, these days it'd be in L.A.
Michael Buble
Vova and Olga Galchenko (brother-sister juggling team)
LMFAO
Larry the Cable Guy
Criss Angel
Jackie Evancho
Cirque de Soleil
The Muppets
New Directions from Glee
Not sure how you'd top a guest list like that, but therein lies the challenge. It's a good bet that one of the acts listed above wouldn't get to perform, and Ed (or whoever) would have to run out at :59:40 and say:
"We're running a little late, so…goodnight!"
DÉJÀ VU-U-U-U-U-U-U-U-U DEPT.

MOVES LIKE SANTA
If you caught "The CHRonicler" in the December 8th Billboard Top 40 Update, you know the inspiration for the below. While I realize it's the second straight Hz to include a re-write of "Jagger," I wanted to put my Maroon where my mouth is, if you will. And if you caught my performance of this on December 17th's "The Rest of the Week,"
I'm sorry.
Just suit up in red
It's the big night
The reindeer are fed
And the sleigh's right
We're flying away
'Cause it's Christmas Day
All year you've behaved
The stockings all wait
For our goodies
You've left a big plate
Full of cookies
I've lost a few pounds
So I can slide down
I won't make a sound
When I land on your house-
[Chorus:]
Rudolph, lead the way, get that nose through
Take me to your place and I'll show you
All the moves like Santa
I've got the moves like Santa
I've got the mooooves like Santa
Kiss me if I miseltoe you
I'll leave those gifts and ho-ho-ho you
With them moves like Santa
I've got the moves like Santa
I've got the mooooves like Santa
The elves have worked hard
If you've been bad
Won't land in your yard
With an iPad
You better watch out
You better not cry
Or no Spotify
So get in the sleigh
For a toy ride
All night into day
We go worldwide
And all of the kids
Will shut their eyelids
Won't see what I did
When I come to their house-
[Chorus]
[Christina:]
You wanna know
What I want this year
I want a mansion with
A solid gold chandelier
And a home theater system
A lot of diamonds glistenin'
Now, Santa, are you listenin'?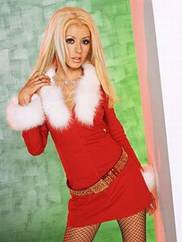 (What she really wants is to look like this again.)
So let me sit
Up on Santa's lap
I'll say it only once -
Don't be leavin' me no crap
You know I got a passion
For some outrageous fashion
Like all of those Kardashians
And it goes like this-
[Chorus]
And the hits…
CELEBRATE WITH A FIFTH! The end of December means – well, most of you pains probably know what it means: the beginning of another bout with the I.R.S. And to paraphrase Bullwinkle: not that I.R.S., this I.R.S.
Time again for you to make your list and check it twice, of the songs that "really shoulda" been Top 10 hits. You've got all winter to ponder, since your forms aren't due in until April Fool's Day 2012, this so we can reveal and count down the 5th annual I.R.S. Top 104 over tax deadline weekend (and in Hz So Good too).
Again, we're letting you go 100-deep on your own list, since that seemed to work so well last time and allowed for a richer, more representative list of shouldas. Of course, any length list is good for us: you want to file only 10 songs, that's ok too. All we ask is that you list title AND artist for every song so we're sure of what song you mean. Remember, any song that didn't reach the Top 10 in the U.S. is fair game, whether or not it was on any chart, whether or not it was released as a single. Now you can understand why nearly 2600 songs were 'declared' last time.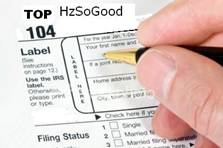 Get your #2 keyboards ready…it's I.R.S. time!
And again, we have a dedicated email address for all I.R.S. forms and correspondence: IRS104@verizon.net.
HEH-HEH-HEH…EHHH. I hate to say it, and it may not be the popular opinion, but I'm finding MTV's Beavis and Butt-head reboot disappointing. Not because the boys are any less stupid, annoying or irreverent ("The Great Cornholio" lives!), but because the best part and centerpiece of the original show – the boys "Siskel-and-Ebert-ing" music videos – has been shrunk down to allow for MTV self-promotion via B&B's comments on reality shows like Jersey Shore and 16 and Pregnant. To see what I've been missing, here's a medley of B&B's video commentary from the original. http://www.youtube.com/watch?v=GExQoTmiMSc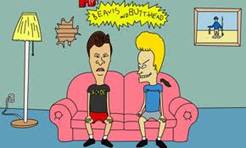 "What the hell? We used to be cool, now we suck."
2 COUNTDOWNS 2 Sure, there are lots more, but here's where to start this holiday week. Monday the 26th, http://rewoundradio.com/'s got the annual top 77 many of you cast votes for, with Bob Radil and Mike Riccio in the big chairs; if you miss any of it, RR's featuring those songs all week long. New Year's weekend during "The Rest of the Week" (Sat. 6am-1pm and Sun. 10am-3pm, both ET) on http://www.WRNJ.com, I'm counting down the top 100 of 1966 and giving away a 4-CD set of them too. If you've heard the show, you know it won't be just about the music: betwixt and between, there'll be themes from the top TV shows, bits of trailers for the #1 movies at the box office, and great '66 commercials too. Thanks Randy Price for both the list and CDs.
BE SOCIABLE You can friend me on Facebook http://www.facebook.com/richappel7 and follow my shows at
http://twitter.com/#!/@Restoftheweek. Happy holidays, and don't forget to -
Click.
Click
----
Click Also, the 2012 edition of the I.R.S. (It Really Shoulda been a Top 10 hit) appears in April-May 2012 edition of Hz So Good.