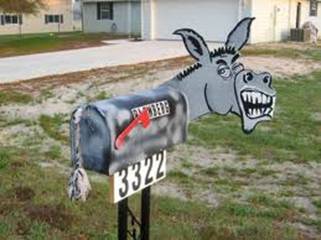 "It's the post! Hit it!
Hit it, I say!"
HzS

G


d
"Fighting to stay free" #158...October 2011
In the beginning…
…God created the heavens and the earth.
And God said, "Let there be light," and there was light.
God saw that the light was good, and he created music.
And God said, "Whoever shall talk when there is music shall always do so directly before the singer shall sing."
And it was good.
Then God created the radio consultant, who f***ed all that up.
Years ago on Saturday Night Live, there was a sketch about a former lead singer of a rock band who became a real estate agent, but of course still acted like a rock star while showing houses (http://www.dailymotion.com/video/xl4wdy_saturday-night-live-rock-and-roll-real-estate-agent_fun). File under "transferable skills," a term I hear all too often in my current situation. There should be a similar sketch about a radio DJ turned used car dealer, who carries a boom box and will only describe every model during song intros. "Here's a great one from 2007. Only 40,000 miles from owner #1, 1, 1! Come on, take the keys and let's go for a ride!"
You're probably thinking the same as me: these skills really aren't transferable. Which is why, the more you love (or loved) being a DJ, the harder it is to move to another line of work. What else challenges like that? What else gives you the same rush when you hit that post right on the vocalist's first breath?
Judging from your response to my latest e-plea for the best songs to talk up – and the best talk-ups themselves – I'd have to think the answer to the above is "not much."
Now, how to intro this review of your fave intros? I can think of no better way than the catchphrase often uttered by WRKO Boston's J.J. Jeffrey in 1968 when going pre-postal:
"Put your business – in the street!"
And that you have, that you have.
Well, I'm not a DJ, but if I get a vote, I'll go for the long intro: "Heat Wave," Martha & the Vandellas
Fred Bronson
One of the best "horny cue" records: Matt Lucas's "I'm Movin' On" because it has five posts before Matt starts singing.
Lee Whitney
My personal faves? Aretha Franklin's "Respect" (8 sec), Roy's "Oh Pretty Woman" (14 seconds), Grand Funk's "Locomotion" - "c'mon get the junk outcha trunk, here comes Grand Funk, on New Jersey 101.5!", and The Ronettes "Be My Baby." Anything with a great driving beat is a thrill to talk up.
Big Tom Lawler
Never even thought about a "best" song to talk up an intro to, but I've always liked talking up to the WOO! on Santana's Everybody's Everything.
As far as great intros for bits? Gary Lewis-Playboys has a couple. "Save Your Heart For Me" (but you can keep your liver and your spleen) or (A song inspired by Dr. Christian Bernard), and "Everybody Loves A Clown" (Until you walk into a bank in costume). And a thanks goes out to the late Dr. Don Rose for the classic Blues Magoos line, "We Ain't Got Nothin' Yet. Except an F in English"
I always thought that every song that I hit the post for was a great song.
Bob Heiney
Houston, TX
1. "1-2-3" by Len Barry
2. "Build Me Up Buttercup" by The Foundations
3. "Nothing But A Heartache" by The Flirtations
4. "A Lover's Concerto" by The Toys
5. "Saturday in the Park" by Chicago
I heard someone talk up "Papa Was A Rolling Stone" once. I think the weather forecast was included, along with news headlines and a PSA.
Sonny Hollingshead
Never having to talk up a song, I can't participate. BUT, having had to back-time every night and being awful in math, I found that "Sloop John B" and "Rock & Roll, Part II" were the perfect backtiming songs. I was so awful that Willy Twyman would just come in and do it for me. Personally, I think he just got tired of hearing those 2 songs just before his show.
Mary Walter
Spencer Davis-Gimmie Some Lovin'
Name withheld
My vote: "Funky Broadway" Wilson Pickett, 1967
Ken Pobo
My all-time favorite is "Sweet Soul Music" by Arthur Conley, and this is what I've done with it many times...
"Do you like good music? Whaddya MEAN, do I like good music? OF COURSE I like good music! I'm on (insert station name), ain't I? Sheesh!" (vocal)
Yeah, shorter is way better when it comes to making an intro rock. Although Bob Savage, during his Sunday morning shift at CKLW in 1973, did wonders with the intro to "Stairway To Heaven".
Cary Pall
Cincinnati, Ohio
At least for me, the longer the intro, the more appealing, wouldn't you agree to an extent?
I Feel Fine, Because, and Sun King (including bells, crickets sound, vocals "ahhh, ahhh") - Beatles.
What Is Life, Wah Wah, (and others by) - George Harrison.
Band On the Run - Wings.
I'm Just A Singer (In A Rock and Roll Band), Question (and a few others) - Moody Blues.
Pretty Woman - Roy Orbison.
Wild Thing - Troggs.
Battle Of New Orleans - J. Horton.
Johnny B Goode - C. Berry.
Spirit In The Sky - N. Greenbaum.
I Want You Back, (also Mama's Pearl) - Jackson 5. Beat It (also Billie Jean) - M. Jackson.
We Will Rock You - Queen.
50 Ways To Leave Your Lover - P. Simon.
Bad Bad Leroy Brown - J. Croce.
Knockin On Heavens Door - B. Dylan.
Superstition, You Haven't Done Nothin - S. Wonder.
I'm Gonne Love You Just A Little More, and Never Never Gonna Give You Up (LP versions) - B. White.
Brown Sugar, Can't You Hear Me Knocking, Gimme Shelter, ( and a few others) - Rolling Stones.
Other longer/Album cuts/versions:
Shaft - I. Hayes.
Fly Like An Eagle - Steve Miller Band.
Spill The Wine - E. Burdon and War.
Car Wash - Rolls Royce.
Closer To Home, We're An American Band - Grand Funk Railroad.
Angry Young Man - B. Joel.
Funeral For A Friend/Love Lies Bleeding - E. John.
Achilles Last Stand, Stairway To Heaven (and others) - Led Zeppelin.
Won't Get Fooled Again (and others) - Who.
Riders On The Storm (and others) - Doors.
Shine On You Crazy Diamond (part 1, 2, and "flip side" part 6), Breathe (and others) - Pink Floyd.
Smoke On The Water - Deep Purple.
25 or 6 to 4 (and others) - Chicago.
(a definite for "country fans") Rocky Mountain High (and others) - J. Denver.
Papa Was A Rolling Stone, Ball Of Confusion (and others) - Temptations.
Venus - Shocking Blue.
Fly, Robin Fly (I don't consider this an instrumental, tho' Mr. Whitburn does) - Silver Convention.
Gonna Make You Sweat - C & C Music Factory.
The Sign - Ace of Base.
David Begley
I wish I could say I was in radio – but there's a famous aircheck by "Captain" Don Imus talking up Build Me Up, Buttercup – where he just says the letters of the alphabet-------A B C D E F G H I J K L M N O P Q R S T U V W X "Why do you build me up, buttercup baby, just to let me down…"
Awesome. 200 years later, simply awesome.
Scott Villardi
I was never one for post-smashing. But my favorite talk-up joke was when I called Lou Christie's song I'm Gonna Make You Mine "the love theme from Indiana Jones and the Temple of Doom."
Evan Marcus
Thanks for the question.
This song has a special place in my heart for talking up to the vocal: Vehicle by The Ides Of March.
So many good Motown songs for that. My favorite Motown may be Love Child. I have an aircheck of Bwana Johnny doing a perfect job on Love Child.
Great question.
Steven Green
Austin, TX
Supremes "Someday We'll Be Together" ... not one but two posts in the intro!
Doug Herman
Signed, Sealed & Delivered, with just the slightest pause (done smoothly, not lurchingly) for Stevie's scream.
Gary Bridges
Bala Cynwyd, PA
Three come to mind:
Raspberries: Go All The Way
Free: All Right Now
Diana Ross: Ain't No Mountain High Enough (single version)
Michael Hagerty
"Does Anybody Really Know What Time It Is" Chicago
"MacArthur Park" plus you can take a shower during the song..
Lee Kolstad
Phoenix AZ
That's easy!
When "One Bad Apple" was #1, I used the opportunity to hit the vocal AND instrumental post!
("One Bad Apple" begins...2 seconds instrumental intro)
And over the intro I say... "Stereo 106'...
Osmonds sing: ("ye-ah")
I say: "Where THIS is #1!"
Music post.
Oh well. It sure was fun back then anyway.
Mike Riccio
One day at WJRZ, over an ISDN line, Pete Tauriello talked up the intro of "One Fine Morning," all :51 (?) of it, doing traffic information ... and despite the digital delay, flawlessly hit the post. In my 30+ years in this crazy business, it was one of the most remarkable audio feats I've ever been part of.
Anita Bonita
Hey Big Brother....Rare Earth & I Just Want To Make Love To You...Foghat are my favorites
Pete Kanze
Hahahahahaha! Issac Hayes' Shaft had a hell of an endless intro if I remember and also the Temptations long version of Papa Was a Rolling Stone...talk for days. What did I say? Anything to get attention.
Batt Johnson
Papa was a Rolling Stone…I could do the weather report and let you know about any traffic problems in the city and still hit the post.
I strongly recommend, though, that you watch the documentary on the Big 8 (CKLW) to witness Teddy "Bear" Richards tell a good long story, roll Born to Be Wild by Steppenwolf as he approaches the end, then hit the punch line and get the laugh from the other assembled legends, and still hit the post precisely at the end of the laughter.
That is awesome.
Greg Simpson
Coquitlam BC
The song with the best radio intro is Mr. Big Stuff by Jean Knight especially if you can work the " Oh oh yeah " right. I airchecked Al Brady on WWDJ when the song was out. He nailed it........
Frank Cavaliere
One I thought was clever (though a bit risque for the time) was intro-ing "Mr. Big Stuff" by Jean Knight, (using a "play" on Mickey & Sylvia's "Love Is Strange") with "Come On, Jeannie, tell us How You Call Your Lover Boy"???
Paul Power
Rich, nobody in radio has ever been as good as "hitting the post" as Charlie Tuna, beginning in 1960 at KGFW in his hometown of Kearney, Nebraska, then at stations in Wichita, Oklahoma City and Boston, then at a dozen different stations in Los Angeles, all the way to 2011 and his weekend work at KRTH. Most other DJs try to hit the post. Some succeed and others are terrible. WRKO/WLS/WFIL's J.J. Jeffrey, for example, would frequently realize his timing was off and then he'd speak ver-r-ry sl-o-w-ly to make sure his last word ended with the start of a song's vocal. Charlie Tuna hits the post every time and sounds natural and unforced. He seems to like songs such as "Go All The Way," "Mr. Big Stuff" or "When Will I See You Again" which have an occasional "ooh" or "oh yeah" in the intro so he can wrap his words around the interjections as though the singers are responding to him.
Steve in Boss Angeles
Any song that the late great Bud Ballou from WVBF ever talked up was the best...and so was he! The guy could hit ANY post of ANY song with clarity and creativity. The guy was phenomenal!
Bill Smith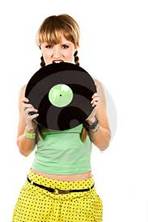 Girl, that is just a little too literal for Hz So Good.
My top 5 are:
1.Blues Image-Ride Captain Ride
2.Elton John-Crocodile Rock
3,The Ramones-I Wanna Be Sedated
4.The Eagles-Take It Easy
5.The Bee Gees-Stayin' Alive
Al Cocchi
"Signs", by The Five Man Electrical Band, with the long intro. Nuff said.
Mark Nemeth
2 of the BEST intros EVER- One of a Kind Love Affair by The Spinners and Ask Me What You Want by Millie Jackson - Both from early 70's. Both are fairly long and worked great while doing a promo etc. out of commercial.
Great topic by the way.
Gary "THE G MAN" Lawson in Virginia
Reeling in the Years - Steely Dan
Joy - Apollo 100
Sister Golden Hair – America
The Other Warren
Hey, I always liked "midnight train to Georgia" and "I'm doing fine now"
Jeff Fitzsimmons
I'll bet I'm not the only person to pick "Rock and Roll, Hoochie Koo" by Rick Derringer as the best talk-up intro. It's also one of those songs with multiple posts before the actual vocals kicks in (lots of fun for DJs that know how). It's not my favorite song in the world, but there's something about the intro that gets my adrenalin going, even I'm when not on the air and I happen to hear it.
Scott Lowe
here are a few that are top-of-mind....
1) The Bitch is Back---Davey Johnstone's guitar just screamed over AM; immediate tuneout for Ma and Pa, how could you NOT be energized?
2) China Grove--I love "Take Me" but one of my all-time fave checks is Coyote Calhoun doing a high-voltage scream-up over this one. Also used to great effect in "Field of Dreams."
3) Papa Was a Rolling Stone--once heard Lujack do his ID and promo, and then go quiet...then after a few more seconds, realized there was still time to read half a dozen high school basketball scores.
4) Waterloo/Sheena is a Punk Rocker---always sensed a kinship between Abba and the Ramones, and the intro's to each signature hit are similar--short, sweet, one-chord hi-energy and you've got to be quick, but enough time to get the job done.
5) California Girls (not "Gurls")---the majestic walk-up gives you enough time to meander all over the place, but when it shifts into that trademark surf-lope, it's time to get down to business, throw out the calls and groove.
RC Price
Great question, Rich!
Without a doubt - "Get Down Tonight" is simply the greatest talk-up record ever made!
Done right, a good talk-up with this record just explodes with energy right out of your radio speaker! The proper volume level of your radio from the intro jingle,into the talk-up and then through the record is of course "cranked"!
Coming out of a high energy jingle, the record immediately hits you in the face with a loud hard beginning, but then quickly softens out to allow the DJ to begin his talk up.
The perfect talk up to this record starts out normal, but the skilled DJ will quickly build energy to the point where he is literally shouting right up to the post of the rolling drumbeats that just proceeds the start of the vocal (ie. "the post").
The best to have ever talked up this record? Why, of course, WABC's George Michael!!!!
Spencer Morasch
Peter Frampton "Show Me The Way" . Don't know why just always thought it was a great intro to take to the post.
Don Stephan
Without a doubt, Boz Scaggs "Lowdown" was one of the best intros to talk up ever! Lots of things happening over the intro to accent one's DJ patter... drums, bass, flutes, not to mention fact that it sounds so good on the radio. With a :26 second intro one can accomplish a lot, weather, PSA, give concert info., talk about things happening around town-- what more can a DJ ask for?
Tom Lacko
Maryland
My two favorite intros in AOR were ELO's " Mr. Blue Skies" for a bright sunny day in morning drive, and The Doors' "Riders on the Storm" for reading a rainy day weather forecast right to the post. Classic.
Rich Pawlak, WQHS. WXPN
"Hot Blooded" by Foreigner
"Hot Stuff" by Donna Summer
"Paradise by the Dashboard Light," Meat Loaf
Pete Miller
former radio guy
(WQQW 1978 - 1990)
Prospect CT
I'm immediately thinking of these few gems:
*1999 - Prince
*Take Your Time, Do It Right - SOS Band
*Atomic Dog - George Clinton
*Whip It - Devo
*Sweet Dreams - Eurythmics
*Let's Dance - David Bowie (we all talked over the "ahhhh ahhhh ahhh ahhhhhhh!")
Bill Singleton
This may sound odd, but I used to love to talk up 'Did It in a Minute' by Hall & Oates. I believe the intro was well over 30 seconds long, you could fit a weather and PSA in it if you wanted to!
Paul Trama
One of the best for sure. Huey Lewis and the News... The Power of Love!! Sooo many different things to say over the intro..."music power" "50,000 watts of love power" etc etc.
"Dancing in the Dark" Springsteen......and almost ANY Chicago song.
Johnny Dark
Take on Me by A-ha!
...and more recently, for sentimental reasons, Someday by Glass Tiger. I knew as a kid I always wanted to talk that one up!
Kristin LaBar
I always felt like the definitive intro of the past 20 years was "Smells Like Teen Spirit". It takes about 2 guitar chords before we start thinking about where we were the first time we heard it. We celebrate 20 years of Nirvana's Nevermind this month!
Brian Livingston
Ok, my turn.
"Take Me in Your Arms" – Doobie Brothers. There is an art to riding the wave of this soaring intro, the way it builds right to the vocal, and if you were listening a couple of weeks ago, you know I have yet to master it.
"Long Train Running" – Doobie Brothers. A little bit longer, but not so long as "China Grove." You probably could read a page of the phone book in here.
"Free Ride" – Edgar Winter Group. If only because of that aircheck with Jerry Kaye screaming over the entire intro.
"Kind of a Drag" – Buckinghams. I love the challenge of the very-short talk-up.
"Let It Ride" – Bachman Turner Overdrive. Hard not to get pumped up talking over this. One of my favorite 'bedbusters' [apologies to Dale Dorman) at 6:07am Saturday mornings.
And, if you'll indulge me, a few of my own favorite intros. Pepto Bismol not included.
· into the Stylistics' "You Make Me Feel Brand New" – spoken in a muffled voice…"You…make me feel…brand new…now…would you please take this shrink wrap off of me?...be careful pulling that …what is that, a fingernail?...ouch…(coughing, catching breath, then in regular voice)…thank you."
· into the aforementioned "Kind of a Drag" – "And now, I give you the anthem of smokeless cigarette smokers everywhere"…or, "That movie they're making about former FBI head J. Edgar Hoover? Here's the working title."
· into "Tighten Up" by Archie Bell & the Drells – "Do you know that feeling you get when you go to a party and you don't know anyone there? Well, here's what I do whenever that happens. I just walk in and say…"
· into the Supremes' "In and Out of Love" – "Jennifer Lopez, have I got a song for you."
· into the Fifth Dimension's "One Less Bell to Answer" – "And now, that dog's eulogy for Pavlov."
· into "St. Elmo's Fire" by John Parr – "Of course, that was in 1985…these days he's known as John Double-Bogey."
· and into "The Name of the Game" by ABBA – "I hope it isn't Scrabble – not much you can do with just 2 As and 2 Bs."
Just for kicks, here's the by-year by-decade breakdown of the best songs to talk up, according to you (and me).
1958 – 1
1959 – 1
1950s – 2 (1.4%)
1963 – 3
1964 - 2
1965 – 4
1966 - 2
1967 – 10 (7.1%)
1968 - 5
1969 – 7
1960s – 33 (23.4%)
1970 - 17
1971 - 13
1972 – 9
1973 – 19 (13.5%)
1974 – 10
1975 – 5
1976 - 5
1977 – 3
1978 – 7
1979 – 1
1970s – 89 (63.1%)
1980 – 2
1982 - 2
1983 – 4 (2.8%)
1984 - 2
1985 – 3
1987 – 1
1980s – 14 (9.9%)
1991 – 2 (1.4%)
1994 - 1
1990s – 3 (2.1%)
Surprised? I'd expected a bit higher share of 50s, but time marches on, I suppose. In any case, I got the sense from your response that this was the most fun we've had here in a long time. Thanks, pains!
And the hits…
IF YOU PLAY IT…SHOW IT A few months ago, in a column for Radio-Info.com, I suggested that the revival of "If you play it…say it!" (http://www.radio-info.com/features/on-the-mic/when-you-play-it-say-it-or-not?utm_source=Subscribers&utm_campaign=38fd80b378-new_now_June_29_20116_29_2011&utm_medium=email) made little sense for radio because - whether or not new cars are equipped with radios that'll ID songs anyway, or that it's easier than ever for listeners to look up what was played on their computers or phones - it's just not easy for DJs to ID every song given modern-day formatics. Nothing's changed in that regard since at least 1972.
There is a way that songs currently mostly unidentified could be, and help spur digital sales in the process. That's by showing viewers of music-heavy TV shows like The X Factor, American Idol, The Voice, The Sing-Off - and even scripted shows using music - the titles and original artists of what's being performed. As it is, most of these songs are getting a sales jolt after these shows air, meaning younger fans are Googling, YouTubing or just taking a chance that the version they're buying is the definitive one. If you're Uni and you know Sarah McGillicuddy is singing "Midnight Confessions," why take a chance? Make a deal with the producers and be guaranteed that "The Grass Roots" appears on-screen.
This doesn't really seem that wacky to me. I just saw Foster the People perform their song-that's-not-"Pumped Up Kicks" on SNL, and thought, why make viewers look up the title or guess what to buy on iTunes? And on the topic of that performance, is this now officially a comeback for Kenny G?
DENTISTS OF THE WORLD, UNITE While it's been a few weeks since the Emmys, I couldn't let the 'Top 40 Muzak' played in and out of the breaks go by. Hearing dentist-office-instrumental renditions of "Moves Like Jagger" and the just-mentioned "Pumped Up Kicks" was, well, a kick. I wonder how many viewers – let alone how many folks sitting in the Nokia – picked up on it.
Did it make me miss Muzak in its purest form? Yes, a little. Truth be told, as a kid I never hated everything on Boston's WJIB or WEZE ("The Wonderful World of Music") while sitting in the back seat of my Dad's car. We didn't know what karaoke was then, but I always liked the 'vocals-erased' versions of songs like "Baby Don't Get Hooked On Me"; after all, a great hook is a great hook, and maybe it was more easily appreciated without Mac on the track. Granted, rarely did I hear a then-current hit instrumentalized, as was the case with "Hooked," but there were always enough recent-years' Easy Listening hits in the mix so as not to make me wish for a shorter car trip. And what about the songs that the format either owned or came to own – like, for me, Mike Curb Congregation's "Sweet Gingerbread Man" and Bert Kaempfert's "That Happy Feeling"?
Which brings us back to whether there exists a market for soft instrumental versions of current contemporary hits. Probably not, but if I were running a radio station about to flip format, I'd sure stunt with that!
SHAMELESS PLUG DEPARTMENT While Richard adores a Clark named Pet, and Acker Bilk on clarinet, our Richie loves some "Gallows Pole," Van Halen makes him lose control, what a wild duet. Actually, the Saturday (6am-1pm ET) and Sunday (10a-3pm) editions of The Rest Of The Week with Rich Appel aren't all that different from each other. Find out for yourself this weekend at http://www.WRNJ.com. Note to Bruce Morrow: while my alter ego and I are identical, we're not cousins.
Click.
----
Click Also, the 2012 edition of the I.R.S. (It Really Shoulda been a Top 10 hit) appears in April-May 2012 edition of Hz So Good.